Safe and Efficient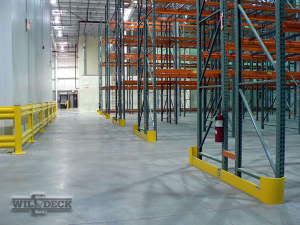 When products and supplies are passing in and out of your warehouse via your dock, you want to ensure that they are as safe and secure as possible. It's also critical that you provide a safe and efficient work environment for your team members, one where they can perform their jobs optimally while always being safe from collisions, falls and other accidents.
Bahrns Toyotalift and Equipment has everything you for storing and handling products and supplies. Whether its passing through your dock or being stored in your warehouse, if you need it, we're ready to deliver it to you quickly and efficiently.
A Full Assortment of Storage and Handling Equipment
Whatever your storage and handling needs are, Bahrns Toyotalift is ready to provide you with the tools and equipment you need to make your operation run as smoothly as possible. We offer a wide array of storage and handling equipment, including:
Loading Dock Equipment
Dock Bumpers
Dock Seals & Shelters
Dock Doors
Dock Levelers
Vehicle Restraints
Dock Plates
And Much, Much More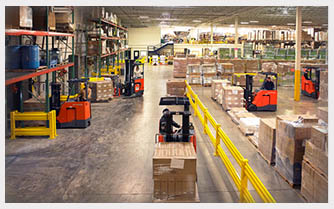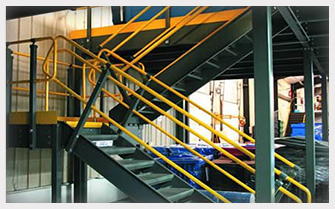 Seal Your Dock Against the Outside Weather
Rain, snow, wind and even insects and other pests can effect the productivity of your dock area. But Bahrns Toyotalift has everything you need to make your dock weather-proof and to seal it against whatever outside weather or pests are threatening your productivity.
And we have what you need to keep your dock safe for delivery trucks, forklifts and other vehicles, including:
Parking Chocks
Floor Striping
Signage and Lighting
Strip Doors, Welding Screens and Curtains
Bahrns Toyotalift has one of the biggest selections of dock storage and handling equipment in the industry. And best of all, it's all available at the most competitive prices so you never have to worry about overpaying.
Experienced, Knowledgeable Staff
Not sure what type of dock and warehouse storage and handling equipment you need? No problem! Just ask any of our highly-trained, friendly and helpful material handling consultants and we can get you set up with exactly the right solution to your particular problem.
At Bahrns Toyotalift, we've been helping businesses choose the right dock and warehouse storage and handling equipment for decades, and we can help you, too.
Two Locations in Illinois
We have facilities in Effingham, serving customers from southern Illinois, and in St. Joseph, a short drive from Champaign, in central Illinois. Stop by and see first-hand our impressive range of dock and handling equipment.