Warehouses and docks are often the busiest parts of any company's operations. Trucks, forklifts and other vehicles are constantly coming and going as workers scurry to accomplish their tasks as quickly and efficiently as possible.
Your warehouse and dock areas can be a hive of activity. So providing your team members with the finest warehouse and dock equipment properly is critical to the efficiency and safety of any operation.
Warehouse and Dock Equipment to Fit All of Your Needs
At Bahrns Toyotalift, we offer a complete line of every type of warehouse and dock equipment to meet your business's specific needs. We feature the most popular brands and the best options of all warehouse and dock equipment products, including: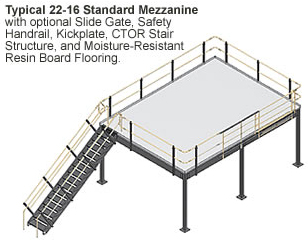 Chocks
Dock Bumpers and Lights
Floor Striping
Dock Plates, Boards, Ramps and Levelers
Strip Doors, Welding Screens and Curtains
Industrial Fans & Heaters
Ladders
And Much, Much More!
Warehouse and Dock Equipment for New Construction and Renovations
Building a new facility or updating your current dock or warehouse area? Let the highly-trained, experienced Storage & Handling consultants at Bahrns ToyotaLift help you select the right warehouse and dock equipment for your next building project.
At Bahrns ToyotaLift, we offer the warehouse and dock infrastructure equipment you need to create the most productive work space possible so you can add to the efficiency of your business. Some of the dock and warehouse infrastructure equipment we offer includes:
Lift Tables
Carts and Trailers
Loading Dock Equipment
Workstation Cranes
Conveyors
Modular Office
Mezzanines
Racking and Shelving
The Equipment You Need at the Prices You Can Afford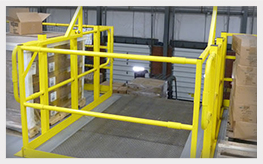 At Bahrns ToyotaLift, we're standing by ready to meet all of your warehouse and dock equipment needs so your team members can work harder, longer, more safely in what can be one of the busiest and most congested areas of your entire operation.
Not only do we have the best equipment and the most popular brands, but we also offer the most affordable prices! Call us today at 1-800-432-2909 and find out for yourself why Bahrns ToyotaLift is one of the leading providers of warehouse and dock equipment.
At Bahrns ToyotaLift, we're here to help you!