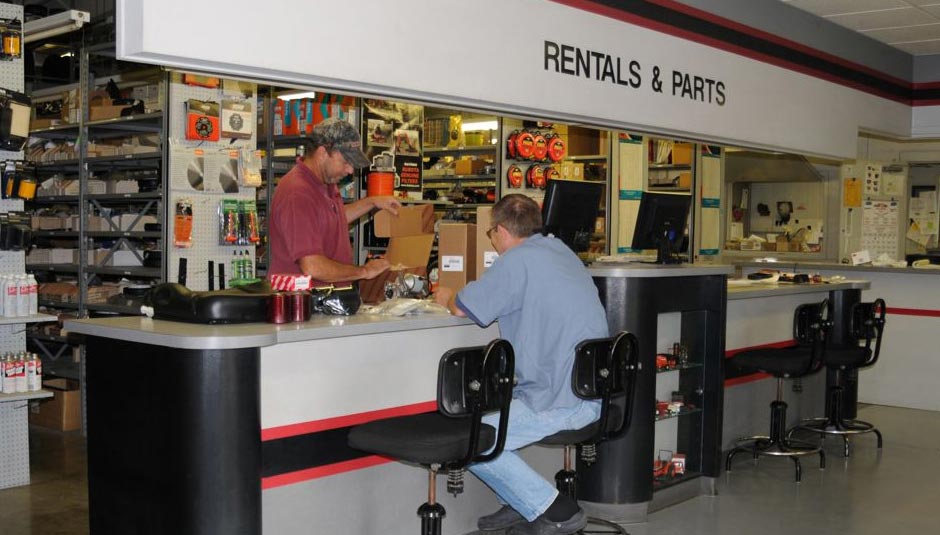 SHOP >>
Extensive Parts Department
Our extensive Parts Department offers a full line of Toyota Forklift Parts as well as replacement parts for even more makes and models, via our aftermarket program, Starlift. Whatever problem you're having with your equipment, we have the parts to fix it and the experienced staff to talk you through any technical problems.
For your convenience, our parts inventory is included in Toyota Forklifts online nation-wide network, so if by some chance we don't offer the parts you need, we can locate those hard-to-find parts wherever they may be and ship them to your door. We also offer overnight shipping from our Parts Department to your location to ensure the efficiency that Bahrns ToyotaLift is known for.

Bahrns ToyotaLift raises the bar when it comes to efficient and reliable forklift service. Our massive inventory is on hand and readily available so that our factory-trained technicians can quickly respond to problems. Some of our certified technicians have been providing forklift service for over 25 years. It would be an understatement to say that they know what they are doing. Our staff know their forklifts inside and out and can diagnose and provide whatever forklift service may be called for with your particular equipment.
ToyotaLift of Illinois has the knowledge, capability and skill to provide forklift service to your entire fleet. We offer regularly scheduled maintenance and even on site forklift tire installation. We guarantee that you will be satisfied with your forklift service and will return to Bahrns ToyotaLift Service department over and over for any and all forklift service needs. Rest easy knowing that your forklift is in good hands when you trust Bahrns ToyotaLift to provide service.

Large parts inventory
Many makes and models of parts
Experienced staff to help you with any technical problems
High percentage of orders are filled from our inventory
Overnight shipping is available.
What parts do we carry? Our massive parts inventory includes:
Cooling Parts
Batteries
Electrical Motors and Parts
Seats
Hydraulic Parts
Breaks and Bearings
Engines and Fuses
Ignition Parts
Steering Parts
Safety Accessories
Undercarriage Parts
Tires and Wheels
Upright Parts
Transmissions, Drive Trains and Parts
And so much more!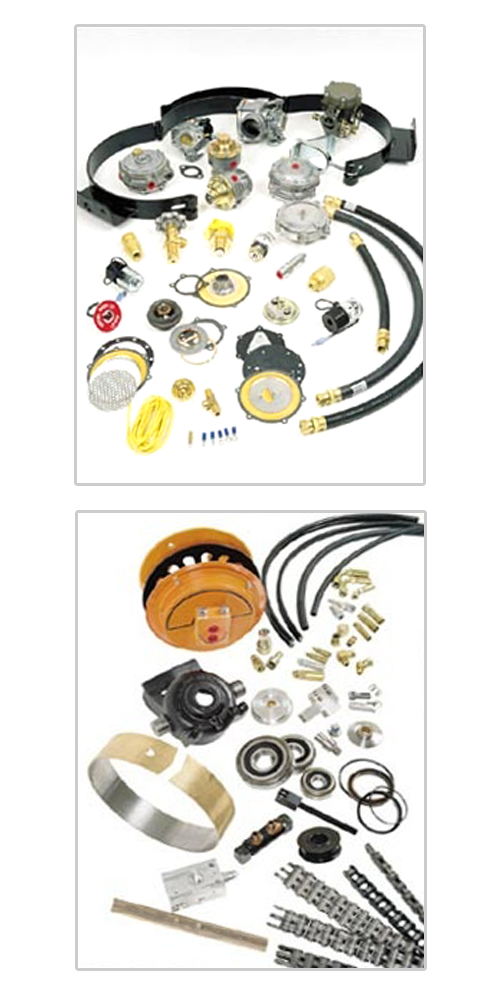 We have access to replacement parts for over sixty manufacturers, from Daewoo, Toyota, Nissan, JLG, to GE, Raymond, Yale, Crown and Mitsubishi. We offer parts from both O.E.M. manufacturers and other manufacturers. We mean it when we say our Parts Department is extensive, to say the least! And because it's from Toyotalift of Central & Southern Illinois, you are guaranteed that the parts you purchase are 100% genuine.
As always you can turn to our factory-trained technicians for any of your questions about parts. We understand that your concerns are with your overall business and you don't have energy to stress about parts for your forklift fleet. You can focus on your business and not waste time worrying about parts when you place your trust in Bahrns for all of your parts needs.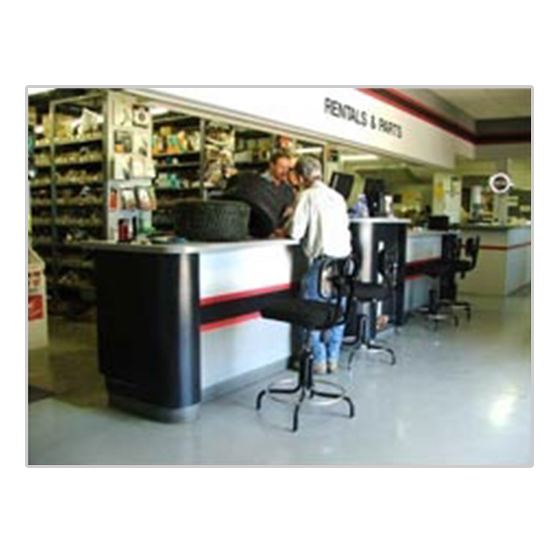 We have access to replacement parts for the following OEM Manufacturers:
Advance
American Lincoln
Kalmar
AC
Baker/Moto-Truck
Barrett
Big Joe
Caterpillar
Clark
Coffing Hoists
Crown
Cushman
Daewoo
Dalhatsy
Elwell Parker
E-Z Go
Hyster/Lewis-Shephard
JLG
Komatsu
Lift-A-Lot
Linde
Marklift
Mitsubishi/NYK
Nameco
Nissan/Datsun
P & H Crane
Pettibone-Mercury
Powerboss
Prime-Mover
Raymond
Schreck
Star Lift Parts
TCM
Taylor
Taylor-Dunn
Teledyne Princeton
Tennant
Toyota Genuine Parts
Yale/Automatic
White-Mobilelift

Other Manufacturers Include:
Baldwin Filters
Bussmann
Cascade
Curtis/Albright
Denso Spark Plugs
Exide Technologies
ExxonMobile
Falcon Wheel Division
GE
GNB
Grammer
Impco
MS
Parker
Perkins
Prestolite
Rego
USA
Superior
Synflex
Thombert Timken
Tubular
Wagner Brake Products
Shop Toyota Genuine Forklift Parts Online
For more information about Starlift Parts