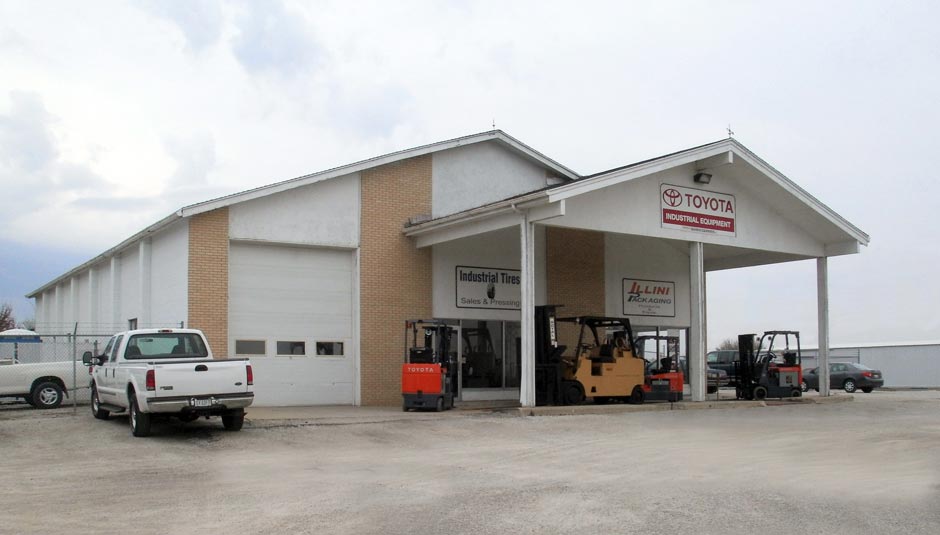 Vast selection of new and used forklifts
Serving Marshall and all of Central and Southern Illinois
Premier material handling dealer since 1966
Increased Productivity and Workplace Efficiency
The Bahrns ToyotaLift family provides services for Forklifts in the Marshall, Illinois area. As such we are backed by the Bahrns ToyotaLift tradition of excellence. The whole purpose of buying a forklift is to increase productivity and workplace efficiency. A good forklift can pay for itself in no time. A good forklift combined with a synergistically designed workplace can create profits for you in even less time. Because we know materials handling, we also know how to help you make your entire operation work as a unit to maximize productivity, efficiency and profits. In a word, what Bahrns Toyotalift's forklifts in the area have to offer you is synergy. That's what sets us apart from the rest.
Give us a call or send us an email today. We would like to get to know you better!
What Forklift Servicing includes in Marshall, IL
Obviously, Toyotalift of Illinois offers forklifts and we offer the best Marshall, Illinois Forklifts on the market. Toyota forklifts are renowned for quality and power. We also offer used forklifts, rental forklifts, forklift accessories, forklift attachments and even forklift training courses. In other words, we offer everything you need in forklifts, but that's only the beginning.
We believe that what sets our dealership apart is that forklift sales is just a part of our business. To give you an idea of what we mean, we invite you to have a look at some of our competitor's websites. They, too, sell forklifts and some of them may even sell the same brands of forklifts that we offer. Why should you choose Bahrns Toyotalift service in the above the others? It's because they will sell you a forklift, but after that, all you have is a new forklift. When you buy from us, you get a business partner along with the deal.
Bahrns ToyotaLift is your Marshall, Illinois Forklift Provider
For over 40 years, Bahrns Toyotalift has been serving Central Illinois and enjoys a sterling reputation for delivering value, quality and
service
to its many loyal customers, many of whom have been dealing with Bahrns ToyotaLift for decades. In order to further serve its customers, when any company grows to a certain size, it needs to branch out and offer more specialized services. This is what Bahrns Toyotalift did when they started ToyotaLift and what we are doing with making Forklifts available for the Marshall, Illinois area. By offering our services for Marshall and surrounding areas, we are able to offer a convenience with the greater resources of our parent company, Bahrns Equipment.  
Visit Our St. Joseph Facility
Stop by our large facility in St. Joseph, IL to meet all your forklift and material handling needs. We are a little over an hour's drive north of Marshall, via Clarksville, Redmon and Broadlands. Our building is located in the north of St. Joseph . You'll find us on the left hand side when travelling north on Flatville Rd. See full driving directions below.