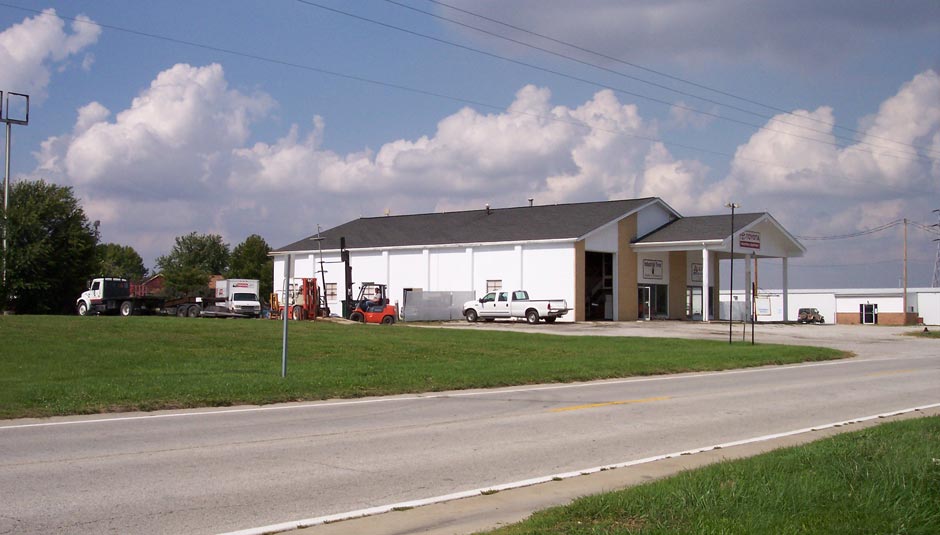 Forklift Rental in Marshall Illinois Area
Huge range of forklifts to rent
All forklifts inspected and repaired by our service technicians
Rent the forklift you need when you need it
The Bahrns Equipment name needs no introduction to Central Illinois materials handling businesses. Since opening our Effingham headquarters in 1966, we have continually strived to establish and maintain our reputation for quality,
service
and value. Our efforts have paid off and allowed us to continually expand our operations and range of services. Today, Bahrns' Toyotalifts range of products and services has grown to include forklift rentals for Marshall, IL.
The Bahrns Toyotalift Forklift Rental Difference
Some forklift rental companies buy used forklifts at auctions and rent them out "as is" in order to maximize their profits. Bahrns Toyotalift, on the other hand, puts every lift truck in their fleet through an extensive inspection and repair process that guarantees that the lift truck you rent will be in perfect running order. That's only the tip of the iceberg of the forklift rental differences for the area. Other differences are:
- Our selection of lift trucks is second to none. With everything from electric walkies to heavy duty internal combustion rough terrain lift trucks, we have them all at our Effingham Illinois facilities. - Our highly trained and experienced staff will not just rent you a forklift: they will help you find the perfect forklift for your needs. - Our forklift rentals for Marshall, Illinois and surrounding area is backed up by the Bahrns 45 year history of quality, service and value. - We can offer a range of
rental
options, including short or long term rental, lease or even rent-to-buy. - Our rentals are very competitively priced: you will not pay a premium for our superior service and quality.
Why Go for Forklift Rental Rather than Buy or Lease?
If you just need a lift truck to see you through a temporary emergency, renting makes more sense than a long-term lease or purchase, but there are other good reasons for renting rather than buying:
-
Renting a forklift
first, even if you are thinking of adding a forklift to your fleet, allows you to test it out in actual working conditions before committing to an investment in a
new
or
used forklift
. For example, you know you need to add a narrow aisle forklift to your fleet, but may not be entirely sure of which one is ideal for you. Our rental representative can help you with your decision, but there is nothing like hands-on experience to give you the extra assurance you need that you made the right choice. - There is no denying that we live in uncertain economic times. On the one hand, you can't afford not to have a lift truck when you need it, but on the other hand, you can't afford to be paying off a forklift that is not needed full-time. Rent a forklift when you need it and you can be confident that it is helping your business prosper rather than adding the burden of an unnecessary expense. Talk to a representative today and discuss your needs with them. Our staff welcomes your questions and you can rest assured that they are the best in the business: our 45 year history of unparalleled service guarantees it. Give us a call or send us an email today. We would like to get to know you better!
Visit Our St. Joseph Store
Pay us a visit at our St. Joseph base and we can show you our impressive fleet of forklift rentals. We're just over an hour north of Marshall via the towns of Clarksville, Redmon and Broadlands. Another option is to travel via Paris - there's little difference in journey time. Take exit 192 from I-74 and turn right onto Flatville Rd and continue for 1 minute when you will find us on the left hand side. See comprehensive driving directions below.