Forklift Operator Training at Bahrns Equipment
Several OSHA-certified training programs available
Courses available for trainers and supervisors
Refresher classes available
Discounts for large groups
Forklift Operators Training isn't something we take lightly at Bahrns Equipment. We hold our customers in the highest regard and so we provide forklift training so that those who use the equipment we sell, lease, or rent fully understand the operations of their vehicle. Over 94,000 lift truck accidents occur annually. Forklift training through Bahrns Equipment can help prevent you from becoming one of those victims.
Not only is forklift operator training a good idea, it is required by law. The Occupational Safety & Health Administration (OSHA) requires that all forklift operators undergo forklift training and be certified by the employer for the safe operations of any powered industrial truck. That includes forklifts, boom lifts, scissor lifts and more. In order to meet OSHA regulations, employers must provide comprehensive and thorough forklift training. Allow our expert staff to share our knowledge and keep you in compliance with OSHA standard 1910.178.
Contact us for pricing and schedules for all of the available forklift operator training programs. Special prices can be provided for large groups, give us a call and we'd be happy to give you more details.
Special Rates Can Be Provided for Large Groups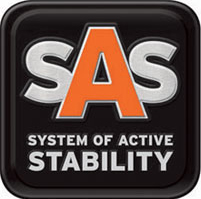 Course Content – This course effectively and efficiently trains your forklift operators on the new OSHA training standards. The course includes site-specific instruction, videos, operator training manuals and hands on evaluation for each student. Each student that passes the course will be given a frame able certificate of completion, as well as a card they can carry in their purse or wallet showing certification.
Approximate Time – 3 Hours (Lecture Only)
Course Content – This course is designed to enable your company to have an in-house forklift training program. Students will be provided with all pertinent training materials, a video starter kit.
Approximate Time – 5 hours
Trainer/Supervisor Refresher
Course Content – This course helps your current trainers and supervisors understand and comply with the new OSHA regulations.
Approximate time – 3 hours (Lecture Only)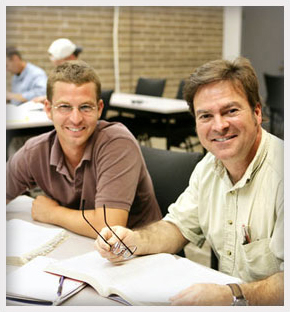 Refresher classes are required every three years from the date of original training program.
Training Video Kits – On CD-Rom
Contact us for pricing and schedules.
Operator Training Manuals & Exams
(10 per Package)
Your employees can be as knowledgeable as the friendly staff at Bahrns Equipment after we pass some of our knowledge along to them!
Call today for details, forklift training schedules and costs.
Read more information on Toyota Operator training.
Click here for more OSHA Standards information.
Watch Toyota Forklift Training Videos here.